Skip to Content
Helping Buncombe County, NC Properties with Tree Removal
If your property is suffering from a damaged, dead, or unwanted tree, don't take it upon yourself to get rid of it. Removing a tree from your home or business property can be dangerous, and if you don't have the essential training or equipment, it could result in further damage or injury. Let Newcomb Tree Service take care of it. We have the time-tested skills and machinery for safe and quick tree removal for Buncombe County, NC residential and commercial clients. Leaving a fallen tree where it is can be dangerous for your home and your family. Call us to visit your property so we can evaluate the situation and we'll provide you an effective solution.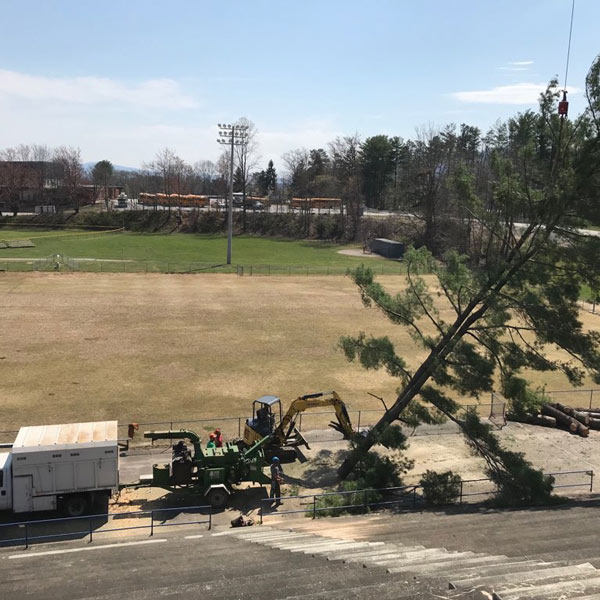 Leave Risky Work to the Professionals
Tree removal comes with potential risks, so Newcomb Tree Service keeps our staff well-trained and completely insured. If an accident occurs onsite, you won't have to worry about us holding you liable. We hold your satisfaction as our top priority for every project.
Our tree removal services can encompass all of the following:
Removal of dead, damaged, or unwanted trees from your property for reasons of safety, aesthetics, or plans for using your property.
Clearing your land of trees and underbrush for a clear landscape ready for development or property landscaping.
Removing stumps that are dead or the remnants of a fallen tree. When we remove trees from your land, we take care of the stump, as well, so it's like a tree was never there.
Residential tree and stump removal services to make your yard a safer environment and ready for customized landscaping.
Commercial tree and stump removal services to prepare your land for your business' intended use or alter it for a more appealing view.
For Emergencies, Call Us for a Prompt Response, 24/7