Skip to Content
Tree Trimming & Removal in Buncombe County, NC
Trees grow over a long period of time, and it takes professional care to keep them beautiful and healthy and ensure your property is safe. Newcomb Tree Service has been providing services like tree trimming and removal throughout Buncombe County, NC since 2006. Our success is built on our friendly staff, fast response times, and reasonable prices. Working with you, we'll visit your property to evaluate its condition. From there, we'll collaborate with you to decide the best strategy to optimize your landscape. Removing dead trees, clearing your lot, and trimming and thinning the branches on remaining trees are some of the methods we use to get your property into top condition.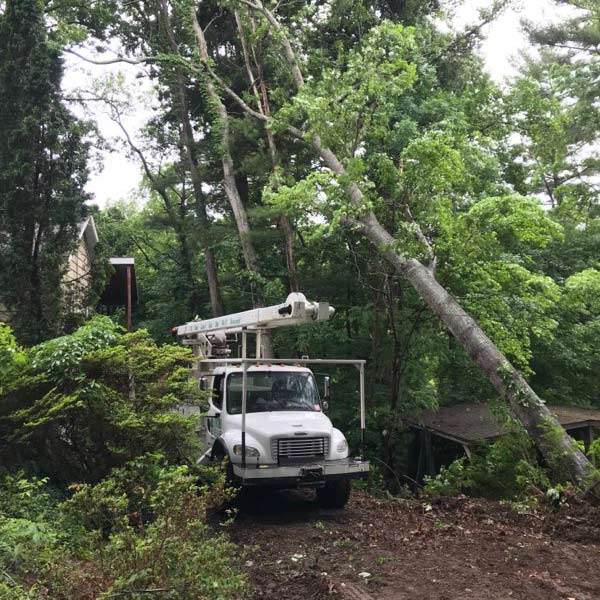 Comprehensive Tree Services for Your Property
For a variety of tree services, you can trust Newcomb Tree Service for comprehensive care for your trees. From evaluations to pruning to stump removal, we keep your trees healthy and your property safe.
Our services include the following:
Tree Trimming – Our team keeps your trees healthy by evaluating the condition of your trees, removing dead branches, thinning, pruning, and even removing underbrush. Taking care of your foliage improves oxygen flow, enabling the tree to grow for longer and more beautifully.
Tree Removal – Get rid of a damaged, dead, or unwanted tree on your property with our safe and thorough tree removal services. We use the right machinery and our ample experience to remove a dangerous tree and leave your property like it was never there.
Lot and Land Clearing – Get the most out of your property by removing the superfluous trees and brush. We clear your lot to your exact specifications for a reasonable rate, so you can utilize your land for a more productive purpose.
Storm Damage Cleanup – After a storm, you can get your life and property back to normal with our storm damage cleanup. We'll evaluate the condition of your trees and take care of any tree trimming, tree removal, stump grinding, and preventative care to help protect you for the next storm.
For Emergencies, Call Us for a Prompt Response, 24/7