Skip to Content
Asheville's Premier Tree Service since 2006
Residential and commercial customers throughout Asheville and Buncombe County, NC have trusted the tree services of Newcomb Tree Service since 2006. In our time, we have built our success on comprehensive service by fully-trained and insured staff using quality equipment for quick and thorough trimming, tree removal, and storm damage cleanups. We're a locally-owned and -operated business with ample experience and safe and skilled expertise in our profession. We strongly recommend to anyone with tree issues like dead branches or other damage to leave the work to the experienced professionals like us. Our team is proficient in handling virtually any issue with your trees to ensure the best resulting health and appearance for them and the elimination of risk to your home and property.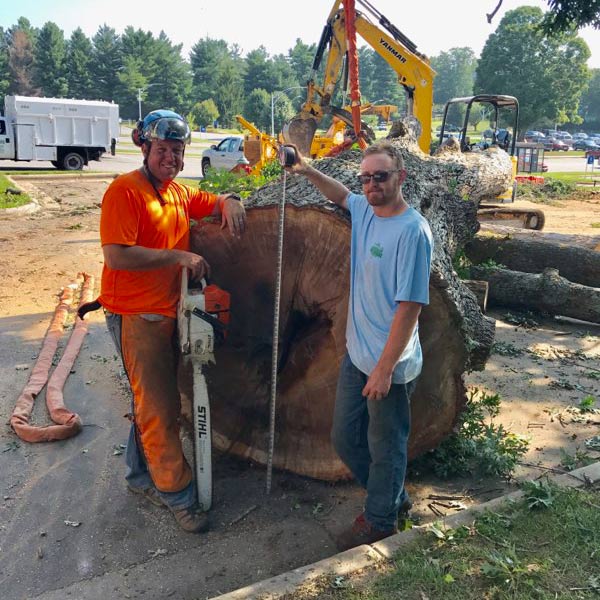 Removing Danger & Nurturing Beauty
The comprehensive services we offer for your property's tree life keeps you safe and cultivates the conditions for healthy trees to flourish. With tree trimming, we remove dead branches, prune foliage, and thin out crowding to give your trees a better shape and improved oxygen flow. Trimming allows your trees a longer growing time, which also allows for more beautiful growth. If a tree needs removal, we make sure that when we're done, it's like there was never a tree there to begin with. From land clearing for more productive use to recovering after a storm and cleaning up the damage, Newcomb Tree Service has the time-tested skills and expertise. When we're finished with each project, we make sure we don't leave a mess behind when we leave. We make our top priority your satisfaction.
Call 24/7 & Get a Free Estimate
Newcomb Tree Service is ready to help you at any time, day or night. We don't want you to have to wait for assistance with damaged trees that endanger your property and your family, so we offer 24/7 emergency service to ensure you get help when you need it. Give us a call today for prompt response times and quick service. We'll give you a free estimate for any services needed to get your property in Asheville or Buncombe County, NC back in top condition.
For Emergencies, Call Us for a Prompt Response, 24/7