Skip to Content
Cleaning Up Storm Damage in Asheville, NC
A storm rolling through your neighborhood can be scary and dangerous, and the resulting damage to your property can be even more frustrating. The lightning, high winds, and other conditions can cause downed trees and broken branches that put your home and loved ones at risk. Stay away from the downed power lines and dangling foliage and bring in the experts at Newcomb Tree Service to take care of the mess. We'll come to you and evaluate the damage, and our reliable team will determine the best course of action. We'll do what it takes to get your yard or lot back to its original condition.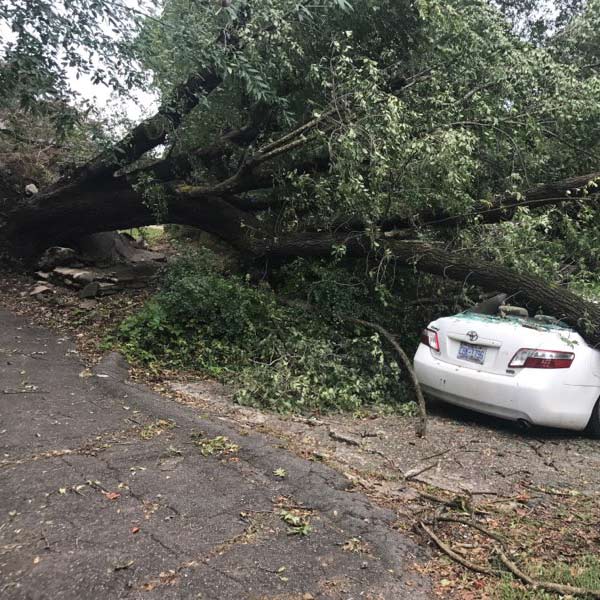 Thorough Cleanup Services After the Storm
Newcomb Tree Service provides a variety of tree services to get your property back to its best condition and remove any potentially dangerous situations. Broken branches, downed power lines, and leaning trees all present an immediate risk to your home and your family. For a prompt response to quickly fix the damage after a storm, leave it to the professionals like us.
When we visit your property for service, we're prepared to do any of the following:
Completely evaluate your property to assess the condition after a storm. We can identify any damage and the resulting dangers and determine the best course of action.
Tree trimming and pruning to get rid of any dead or broken branches, thin out crowding, and help your tree mend and get back to its best health.
Tree removal for damaged or dead trees that pose a risk to the welfare of your property or the people you love. Our team ensures complete removal so it's like the tree was never there.
Stump grinding to get rid of the remains of a tree that fell or was cut down. We remove the stump so there's nothing protruding from the ground, so the earth can grow back over it.
For Emergencies, Call Us for a Prompt Response, 24/7